This is how our cards business started

Friends and family laugh at the idea of me running an online popup cards shop because I am always the first person to forget birthdays and for decades, I never sent cards. I didn't see the point. They all end up in the recycling bin anyway.
Then, in May 2016 all that changed when my dad went to Vietnam and sent my youngest daughter Sarah a pop-up birthday card. Sarah was nine at the time and wasn't that fussed as she was too busy chomping her way through birthday sweets, but I was fascinated by this card. It was one of the most incredible birthday cards I'd ever seen. I marvelled at the way the pop-up design appeared as if by magic and then folded completely flat. The craftmanship was exquisite. There was no way this card was going in the bin.
I tucked the pop-up card in a cupboard and every now and then, I'd pull it out to admire the design. I'd open it and close it and try to puzzle out how on earth it was done. Then, one afternoon, when I'd met all my deadlines and was trying to fight the urge to buy clothes online, I did a search for 'pop-up cards Vietnam'. I found lots of incredible 3D cards and I wanted to see more, so I connected with a few manufacturers and asked for samples. It took six months to find the right supplier and a lot of courage to part with £5,000 of my savings to buy some stock.
Dad's favourite was the ship card
My dad was as excited as I was when those first pop up cards arrived and he didn't mind at all that he got one for every birthday and Father's Day – his favourite was the ship card and he'd gaze in wonder at the tiny waving figures on deck that he could only see with the help of his magnifying glass. He helped us come up with some of our exclusive designs too and was a big fan of the Cow Parsley card, which was inspired by my childhood growing up in Sussex where my parents ran a country pub.
Unfortunately, Dad died in February last year and I'm sad that he won't be here to see our latest batch of designs – a range called In-A-Box, which features, you've guessed it, various things popping out of a cardboard box such as a cat and a love heart. He'd also love our new additions from Marvling Bros; vintage-style matchboxes containing beautiful gifts and heartfelt messages. I can just see him now, opening and closing the tray and declaring 'Well I never, look at that!'
So you have my dad Roy to think for Pop-Up Pigeon, because without his trip to Vietnam, a person who rarely sent greetings cards would never in a million years have started up this business selling handmade popup cards.
Take a look around our website, we have everything from birthday cards for friends, Valentines cards, thank you message cards, flower cards, and a gorgeous range of matchbox gifts.
Newsletter subscribers get a discount
We started off selling most of our popup cards on Etsy and at fairs and fetes, but thanks to the pandemic, we've had to work on our online sales and have a new website under construction as I type. Our pop cards have done well and I'd like to thank all our wonderful customers for using us to buy their pop up cards UK. We'll be rewarding some of you soon with our new gift cards. If you post a photo of yourself or another person holding one of our pop-up birthday cards UK or any cards from our range on Instagram and tag us with @Popuppigeon, you could be in with a chance of winning a £20 gift card. We will also be offering our newsletter subscribers discounts on the new In-A-Box range. This offer will only be available to subscribers, so sign up now and I promise I won't spam you with lots of sales e-mails.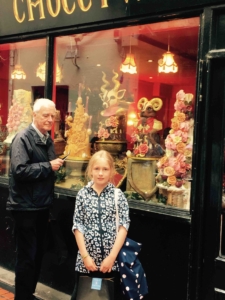 https://popuppigeon.com/wp-content/uploads/2021/04/IMG_1320-2-scaled.jpg
1274
2560
sbrockway
https://popuppigeon.com/wp-content/uploads/2021/03/logo-new-pup.png
sbrockway
2021-04-27 08:52:22
2021-06-27 14:39:15
This is how our cards business started